Kitchen Remodelers In Cedar County, IA
Every good kitchen remodeler and home renovation experts knows that your kitchen is the heart of your home. Kofron Builders Inc. believes that many good family memories in Cedar County, IA start here.
Our kitchen remodeling contractor team will also tell you that it could be one of the most expensive remodeling projects you put on your wish list. It doesn't have to be, or, it could be a big-budget reno if this is the project you've been saving for a rainy day. If there is one room in your home that you have the opportunity to go all out on, the kitchen is the one.
At the same time, we know how to help you make it look like you spent a lot when you didn't. Focusing your budget on a new backsplash is one way to uplift the entire room. Adding some lighting to a simple project like that can keep the budget low.
Or, you can invest in a kitchen remodeling contractor that will give you custom cabinets and brand new lighting with a look that will seem to redesign your entire home. New appliances are another way to change the look of the heart of your home without breaking the mold on inspiration. Painted cabinets and repositioned appliances can perform the same task.
Your Kitchen Should Be Inspired
The kitchen is a room where you want to embody your personality and sense of practical purpose. This is a place where work gets done, but also where you breathe love into it. A good kitchen remodeler will want to get to know you well so they can bring this love to life with color, materials, and textures that tell your family and loved ones who you are when they sit at your table.
The kind of materials that you select, along with where you put them, may not necessarily make a significant difference. You won't want to do that with your cabinets unless you are okay with replacing them in time. But a quartz counter over a marble counter is negligible in most cases. You may not have the budget for hardwood floors, but porcelain or ceramic on the floor is both affordable and beautiful and adds a different kind of elegance to your new favorite room.
Your kitchen remodeling contractor can tell you where you can get away with scrimping on materials, and where you won't want to.
We can do that.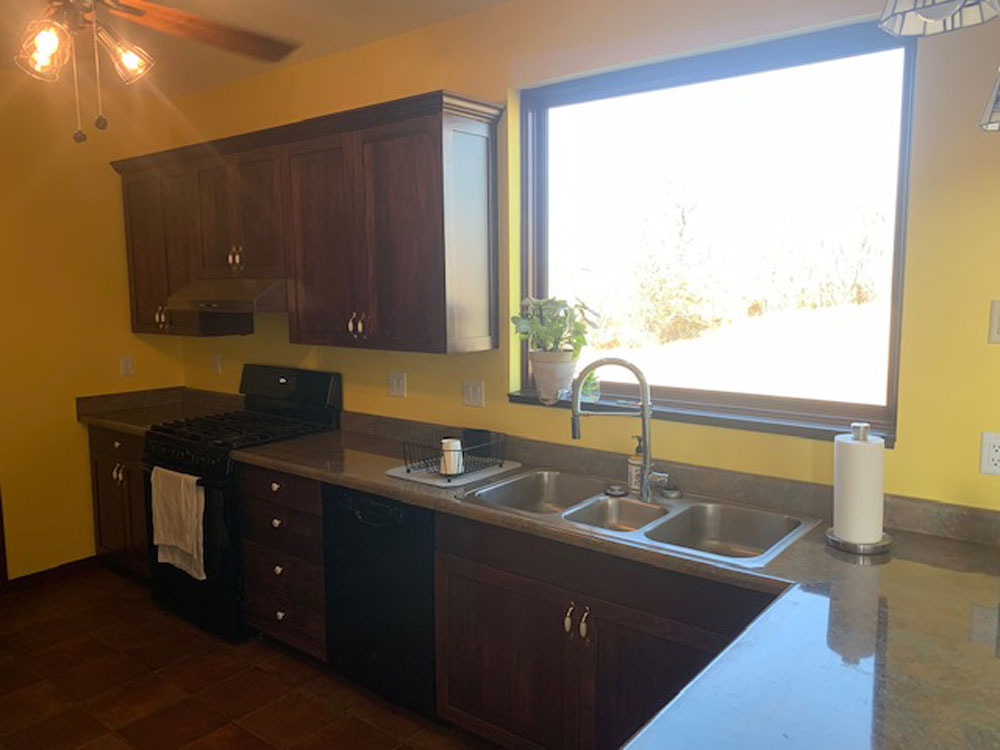 Contact Our Kitchen Remodeling Contractors Today
Kofron Builders Inc. has been remodeling Cedar County, Iowa kitchens for over 50 years. Our bathroom and kitchen remodelers will know your questions before you ask them. Call us for an appointment today, and ask us anyway. We are excited to see what you have in mind for your kitchen.